Security and Data Protection
At Legado, the security of platform data is our highest priority.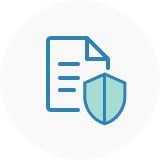 Protecting your data
Every document uploaded to Legado is encrypted and stored in secure UK-based servers maintained by Microsoft Azure. Microsoft is an industry leader, being the first to achieve compliance with the ISO27018 cloud privacy standard and well over 50 certifications and attestations: more than any other major public cloud provider.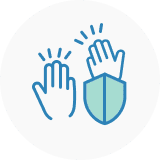 Staying the best
We work continuously to keep our security as strong as it possibly can be. We've worked closely with industry experts and data protection authorities to implement robust privacy protections. Regular third-party audits ensure we retain industry-leading standards of security.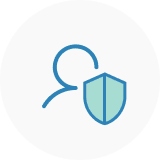 Protecting your account
You have the option to use two-factor authentication. That means even if someone discovers your password, they won't be able to access your Legado account. When you log in, we could ask you both for your password and a unique code from an app or SMS on your mobile phone. Your data being encrypted means no-one can read the raw data or files held on the servers. Only authenticated users are able to decrypt their own data or that which has been shared with them as a contact.