Edinburgh-based digital vault and life planning company Legado gears up for growth with this latest c-suite appointment.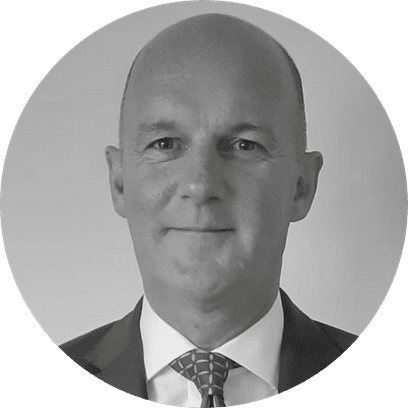 EDINBURGH – January 4, 2022 – Today Legado announced the appointment of Colin McKay as its inaugural Chief Commercial Officer as the company looks to build on its success and growth in 2020. 
Colin McKay has over twenty-five years of experience in senior roles in the domestic and international banking markets, the majority of which time he spent as a lawyer specialising in banking & finance. During that period, Colin was a partner in several firms, including K Legal/KPMG Law, Eversheds, and Shepherd & Wedderburn. Along the way, Colin held a variety of management roles and responsibility for various key institutional accounts. 
More recently, Colin spent over 5 years as CCO of a rapidly growing financial technology company in the UK banking market, with responsibilities including both sales and account management. 
"Colin understands the potential – and increasing need – for  personal data storage within the digital experience offered by financial institutions, having worked in both the finance and technology sectors  both  domestically  and internationally" said Josif Grace, CEO & founder of Legado. "We are delighted Colin has decided to take up this role and help us scale the business, laying the groundwork for continued success."  
"The team has already demonstrated an ability to develop a scalable product and close early enterprise deals, and the market's clearly starting to open up," said Colin McKay. "So it's a very exciting time to be coming on board…." 
About Legado
Founded in 2018, Legado is a market-leading personal data storage and life planning technology company. The Legado solution brings all the benefits of digital vault infrastructure to businesses – a platform that radically simplifies the deployment and management of file sharing, data protection and the centralisation of personal data. Since inception, Legado has had a strategic financial partnership with M&G and FNZ, both early investors in the company's fundraising.