New online life and legacy planning platform Legado launches following an additional £600,000 investment
Legado supported by Prudential and FNZ which have jointly invested the six-figure sum
Digital vault company to also offer direct-to-consumer service following £50,000 grant from UK Government funding agency, Innovate UK
Legado, a new life organisation and legacy planning platform, has launched today following significant financial backing of more than £600,000 from savings and investments business, Prudential and global platform-as-a-service firm, FNZ. The platform, which is available either as a direct-to-consumer product, or can be co-branded by enterprises and professional advisers, helps organisations with GDPR compliance whilst offering a valuable customer-focussed service.
Individuals can use the online platform to securely and easily store and then share their most important documents and information – from wills and policies to pin codes and treasured family recipes. The centralised storage of each of these important documents and personal mementos make it easier to keep on top of life organisation and legacy planning. Legado provides users with peace of mind knowing that their affairs are in order and will be shared with the people that matter most.
Unlike other services, Legado has been created for individuals to use throughout their life, providing a safe and secure location where documents can be kept and updated at key times, such as the birth of a child or as retirement approaches. With ownership of the platform, users can nominate specific individuals to have access to select information within their digital vault – be it a spouse, financial adviser or executor – with the user having complete control over what these parties can see and when. At the point of life events, customers can quickly and easily share key documentation with organisations and other related parties to speed up processing time and help with operational efficiency.
Enterprises can harness the customer owned digital documentation platform, enabling organisations to create digital customer journeys which would previously be fulfilled using paper, helping them to go paperless and deliver key documentation directly into customer-owned digital vaults, whilst also providing a truly value-added service.
The launch of the direct-to-consumer service follows a £50,000 grant from Innovate UK, the UK Government's innovation agency. The grant has allowed Legado to offer this version of the service for free for an extended period. Thereafter, users will be able to subscribe to the platform for a nominal monthly or annual fee.
All information stored within Legado is protected by 'bank-grade' security – one of the highest levels of encryption, with users required to follow a two-factor authentication process to gain entry to their digital vault.
Josif Grace, CEO and Founder of Legado said: "Life organisation and Legacy planning is something that can fill many with dread. While it is understandably a sensitive subject and strenuous task, it's important that services like ours make it as easy as possible to prepare for life's unexpected events. It's important to highlight how it is never too early to think about the future and to keep plans updated throughout your life.
"We live in a digital world, however when it comes to forward planning, the industry still relies on paper, physical documents, unsecure emails and other file hosting services. Legado removes that aspect and provides one simple, highly secure platform which a consumer has access to and can manage throughout their lives. Not only does this provide the user with a central and secure space where they can store an abundance of documents, but they also have complete control over who is able to access specific information. Enterprises will also be able to benefit as they are granted unique access to their client's affairs which can better shape the counsel and advice they provide."
Adrian Durham, FNZ Group CEO commented: "As an organisation with the mission of helping people achieve their financial goals, FNZ is committed to the development of solutions that solve the problems faced by consumers of long-term savings and insurance products – whether that is through our own capabilities or supporting independent innovations in the sector.
"Consumers are increasingly concerned about the security of their data and who can access it. The secure document storage Legado offers will provide much-needed reassurance and increased efficiency in a market that is still far too dependent on physical documents and scanned attachments.
"Legado will be available on the FNZ App Store we have developed for platform customers, which enables approved third-party providers to seamlessly connect with platforms and provide services to users – promoting choice within the wealth management market."
Mark Simpson, Director of Digital, Prudential commented: "We have been able to pilot the Legado platform with our customers, providing them the ability to manage their wealth management and estate planning documents in one place. The platform is a smart digital solution that allows our customers to easily interact with the adviser community and beyond. Being able to do securely is key for us, and Legado has provided us the mechanism to do so."
More information on Legado and how to sign up for a free consumer account can be found at joinlegado.com.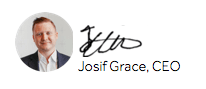 Learn how Legado helps you, and your family, securely organise, store and share your most important documents, files, wishes and memories.
Legado – Explainer from Legado Technologies on Vimeo.
Learn how the Legado platform can help your business:
Legado for Businesses (Explainer) from Legado Technologies on Vimeo.