Welcome Dominic!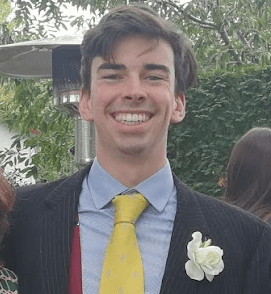 A few weeks ago, Dominic Aldridge joined us here at Legado.  He just graduated with a stellar degree from Newcastle University, and this is his first job as a developer.  We asked him to tell you a little bit about himself:
What excites you about working for Legado?
Working with Legado will be my introduction to the world of software engineering, the technology sector and the exciting world of startups! I've just completed an undergraduate degree in Computer Science from Newcastle University so it's an incredibly exciting opportunity to be getting the chance to put my degree into action in the professional world.
Legado's small, but growing, team means we all get to work very closely with one another. No day is the same as the last which means there's so many opportunities to pitch in and get involved!
What will be the biggest challenges? 
Being my first job as a software engineer, I have a lot to learn. It seems a daunting challenge at first to jump in to a company, having never worked in the sector before. Luckily, everyone at Legado is happy to mentor, train and help out when needed. The next big step will be to upskill and one day mentor juniors myself.
What will you be working on?
Anything and everything! Currently we are working to redesign the site to give it a fresh, modern look. I'm handling many of the frontend changes concerning this, soon we'll be implementing a new B2B API and after that…. We'll see!
What do you do to relax?
Anything outdoors, currently my hobbies of choice are bouldering and running, prior to that I've been spotted on the squash/tennis courts, bow seat in a quadruple scull, playing midfield on a lacrosse team and even canyoning down rivers.

What is something that you are particularly good at (that people may not know)?
Earthquake drills! My home city of Christchurch is on a particularly shaky section of the pacific plate so I've had plenty an opportunity to get used to the ground shaking beneath me.
Tell us an interesting fact about yourself
I'm half kiwi! Although being born in England, I moved to New Zealand when I was four. I was lucky enough to spend my formative years enjoying Steak & Cheese pies, watching world class rugby and exploring NZ's great outdoors! I returned to the UK to take my A levels and have been here since.
—
Welcome to the team, Dominic!