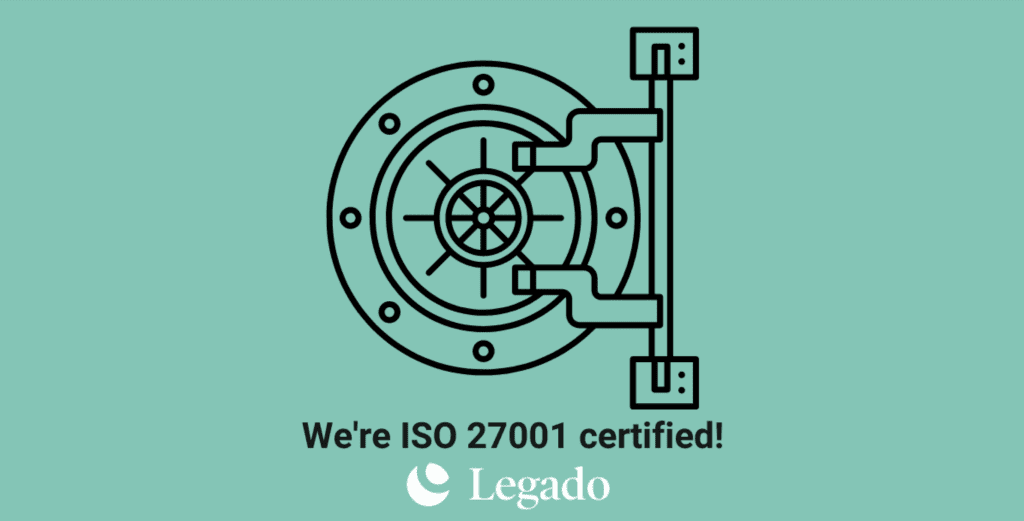 We're pleased to announce that we have been ISO 27001 certified since 2022, an important and impressive achievement for all at Legado.
The ISO 27001 standard is the most recognised international standard for information security. Certification is awarded to organisations that have adopted a management system that helps to ensure that information security controls continue to meet an organisation's needs.
So, why is this certification big news? Well, firstly it helps us demonstrate to you, our wonderful clients, how important the security of your data is, and the steps we take to protect this at all times. Additionally, it provides us with the framework to identify, manage, and prevent any potential information security threats. This certification will give staff a better understanding of preventative measures, what to do in the event of a data breach, and their responsibilities under current legislation.
Here's what Josif Grace, our CEO, has to say about this achievement:
"We take the security of all data, especially client data, very seriously, and there is no better way to demonstrate that than achieving ISO 27001 certification."
Need help improving information security in your company? We've got you covered. With our zero trust security controls, AES 256-bit encryption at rest and in transit, and of course our ISO27001 certification, we can help you understand best data protection practices.
Why not get started by learning more about our security policies on our website, or get in touch now!
Contact
We would be happy to discuss our new certification further or book a demo to show you the potential of our data-as-a-service platform for your company.